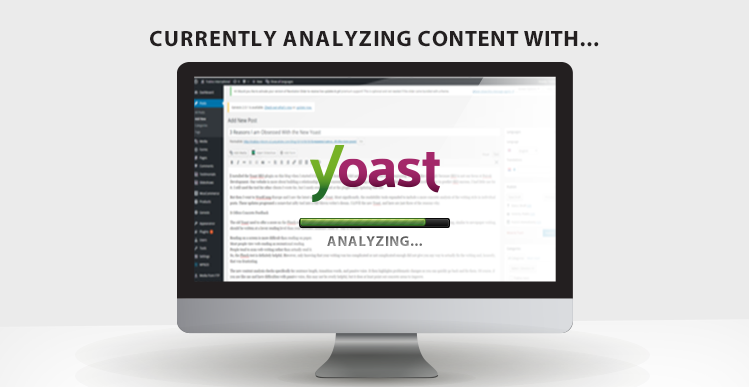 I installed the Yoast SEO plugin on this blog when I started it last year and, honestly, I did not find it very useful in the beginning. Perhaps this is simply because SEO is not our focus at Paiyak Development. Our website is more about building a relationship with our current clients than luring new clients to us. While Yoast was an excellent way to predict SEO success, I had little use for it. I still used the tool for other clients I wrote for, but I rarely even glanced at the plugin when updating this site.
But then I went to WordCamp Europe and I saw the latest updates to Yoast. Most significantly, the readability tools expanded to include a more concrete analysis of the writing style in individual posts. These updates progressed a somewhat nifty tool into a full-blown writer's dream. I LOVE the new Yoast, and here are just three of the reasons why.
It Offers Concrete Feedback
The old Yoast used to offer a score on the Flesch reading test. The Flesch reading test is important because it tells you the reading level of your content. Web writing, similar to newspaper writing, should be written at a lower reading level than your intended audience reads at. This is because:
Reading on a screen is more difficult than reading on paper.
Most people view web-reading as recreational reading.
People tend to scan web-writing rather than actually read it.
So, the Flesch test is definitely helpful. However, only knowing that your writing was too complicated or not complicated enough did not give you any way to actually fix the writing and, honestly, that was frustrating.
The new content analysis checks specifically for sentence length, transition words, and passive voice. It then highlights problematic changes so you can quickly go back and fix them. Of course, if you are like me and have difficulties with passive voice, this may not be overly helpful, but it does at least point out concrete areas to improve.
It Forces Me to Be a Better Writer
I will admit that sometimes I get lazy with my web writing. If my writing is for a client, I will always run it through various editors and perform an editing check myself. However, when it is for my personal blog or the PD blog, I sometimes just post and go. It is liberating. Yoast forces me to slow down and actually consider my writing style before I post.
The Yoast feedback hangs out below the text editor, so every time I write something, it is easy to glance down and see the content analysis. It has little bubbles of color (Red, orange, and green) that let you know how you are doing. Anytime I see something orange or red, I have an intense need to fix my writing to get my little green dot. That green dot has become oh-so-satisfying.
Over time, the constant editing ends up changing my writing style. Where 30% of my sentences used to be written in passive voice, I now average less than 15% in my rough drafts. In other words, the concrete feedback leads to lasting, positive changes in my writing.
It Makes Editing More Pleasurable
While I was in school, I loved paper-editing days. You know, those days when everyone would bring in their paper and exchange them with two or three classmates to get feedback. I liked the interactivity of it. Since writing is a solo activity, it is nice that editing can be a little more social.
Unfortunately, as an adult, the editing process is also a solo activity. Unless you work for a large content company, chances are that you are writing and editing your own content. The new Yoast features bring back a little bit of the team feeling while I am editing. For me, this makes editing a lot more fun, meaning I am more likely to actually do it.
If you don't have Yoast yet, install the plugin. If you have it but haven't used it since June, check out their awesome updates. I am now a complete fanatic, and eagerly awaiting the next content checks they decide to roll out.