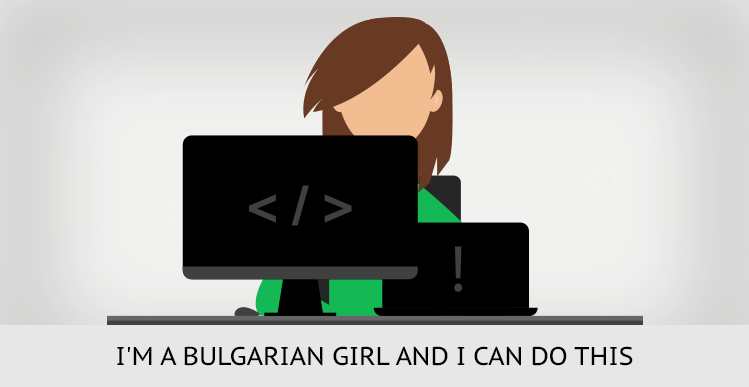 The other day, I was scrolling through my Facebook feed when I came across this video about the absurd reasons why girls can't code. I had it linked here, but it has been taken down 🙁
Besides being hilarious, it made me wonder if Bulgarian women face similar challenges as American women when it comes to breaking into the web development sector and being taken seriously at work. While I had never actually met a woman in web development in the U.S., I have met quite a few young women either pursing degrees in ICT or working in the field here. To be fair, I was not as immersed in the field when I was living in the U.S., but to me there just seemed to be more women coding here.
Bulgarian Stats
A little research told me that my intuition was not wrong. In 2014, roughly 40% of IT workers in Bulgaria were female. Also, compared to the rest of the EU, Bulgaria shines in the number of women pursuing traditionally male fields. For example, in 2012, the percentage of female Bulgarian workers in STEM fields was 45.7%, compared to only 37.6% in the EU.
However, in general, women in Bulgaria make less money than their male counterparts (Although, being around 15% less than male counterparts puts the wage gap lower than the European average, which was 16.4%), hold fewer leadership positions at work, and are more likely to be discriminated against when they are young mothers or between the 55-64 age range. Many women may find it difficult to re-enter employment after having children if they make use of the two years of paid parental leave available in Bulgaria. While the IT sector seems to be doing well in regards to gender equality, it is still affected by the overall inequality still in the country.
Bulgaria's IT Sector and Women
Elena Marinova, the president and partner in one of the largest software companies in Bulgaria, sees no discrimination against women in the IT sector in Bulgaria, and credits this to the booming sector and the growing need for fresh talent. However, not everyone agrees with her, and recently new foundations such as the Bulgarian Centre of Women in Technology, have been formed to boost women's interest in and access to the IT sector.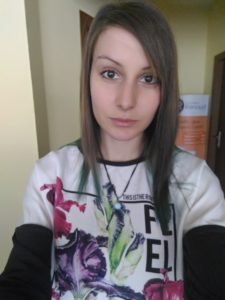 Recently, Paiyak Development had the pleasure of hiring our first female web developer, Viki.
I decided to ask her about her experience in university and what she thought about working in web development. Here is what I learned:
Viki's first introduction to programming was in high school. She learned programming quickly and found that she liked the technology.
She wasn't aware of special camps or programs to support girls in STEM, but said that these programs exist for boys and girls together.
In college, she was one of 3 girls in a class of 30. Most of the professors encouraged the girls to develop their skills and pursue careers in the IT sector. However, the director of the university was old fashioned and showed a difference in preference between the boys and girls.
During the most recent application process at Paiyak Development, less than 10% of applicants were female. However, two of the strongest candidates for the position were female, and in the end we chose to work with Viki. She says that so far she does not feel the need to compete with her male counterparts just because she is female, but that she can see how that could happen in other companies. She also recognizes that it can be embarrassing to be a female programmer in Bulgaria, because a lot of companies may not take a female seriously.
Overall, it seems like the Bulgarian IT sector is doing pretty well when it comes to gender equality and opportunities for female developers, especially when compared to other countries in Europe and the United States. Of course, there are always areas where it can improve, and Paiyak Development hopes to encourage positive change by creating a fair, comfortable working environment for all of our employees.