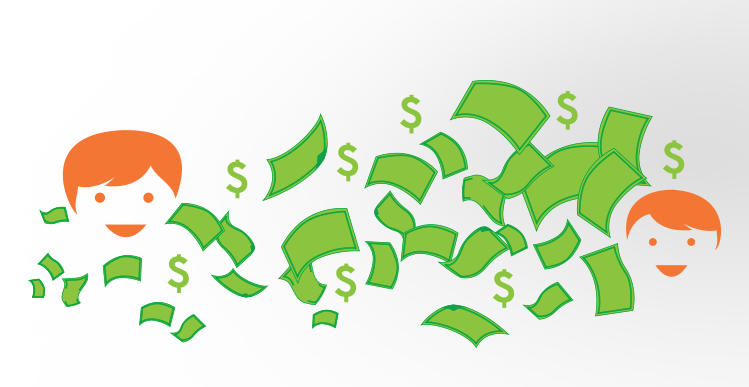 Yes, Small Businesses Have a Responsibility to Their Employees, Too
The other day I got sucked into one of those endless and pointless internet arguments. One of the ones where neither side listens to the other and so no thoughts are actually developed. The conversation was about raising the federal minimum wage in the United States, which is highly debated at the moment. One of the reasons people were against raising the minimum wage was that it would hurt small business owners. Whereas large corporations can afford to pay their employees a living wage, many small business owners cannot.
It was at that moment that I stopped to think about what Paiyak Development owes our employees. I strongly disagree with the idea that small businesses should be allowed to pay a wage that leaves their employees barely scraping by or seeking public assistance.
It doesn't matter how large your business is. It doesn't matter whether you, as a business owner, are making immense profits or barely scraping by. What does matter is that business owners pay their employees fairly.
What Is Fair Pay?
Of course, fair pay is a highly debatable issue as well. The cost of living in one area does not equal the cost of living in another area. If the European Union was to enact a minimum wage, it is unlikely that businesses in Eastern Europe would be able to meet it. With an EU wage, our business would possibly be put out of business. But is that the fault of our employees or our own fault as business owners?
Employing other people to work for you is not a right, it is a privilege. This is hard for people to admit when their ultimate goal is to run their own business. But if you are unable to design a business model that pays a living wage, then you are not ready to be an employer. If your workers are unable to bring in enough profit for you to pay them a fair wage, then you need to let them go to a company who can use their talents differently.
Opening Paiyak Development has been difficult for me and Nikola. There have been times when we did not plan appropriately and finances were tight. We have made mistakes with our employees and with our business model. We are very happy to have a dedicated team of employees that has stuck with us through our first years. However, this vague argument about minimum wage in a country that will not affect us, made me reconsider our business. As a small business, Nikola and I have been adamant that our employees will always come first. Over the next few months you may notice some changes in the company and I hope that these changes will create a more sustainable business model for the benefit of our employees, our company, and our clients.