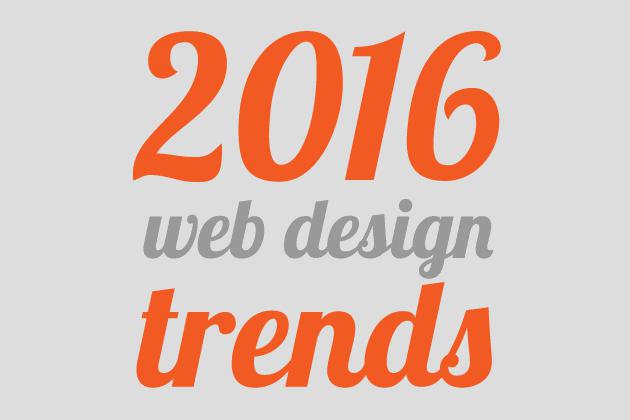 The following is a guest post by Brian Jens at DesignContest. He has offered to share with us three of the top design trends for the last half of 2016. I hope you appreciate his post. -Kojishi

No one will argue with the fact that web design is constantly changing. I would have played a cunning trick if I said that 2016 has become a crucial year for web design. However, it has brought us some changes.
In this short review, I'm going to share the top-3 web design trends for the second part of 2016, according to DesignContest.
Changes in the Structure of Websites: Modular Structure
Many of the templates, which were the base for millions of similar websites, begin to lose their effectiveness. This forces web designers to look for new solutions to preserve the individuality and efficiency of interaction with users.
In connection with this, the popularity of landing pages decreased a little bit, and some restrictions on their use appeared. Pages are getting longer while the experience of users is no longer new and surprising, making shortcomings more apparent now.
Recently, we have often encountered the division of website mock-ups into separate rectangular sections, which allows clearly fragmented content with different functionalities. Such modular structure allows each element to be independent but ultimately play a role in the overall picture of the website. This principle facilitates adapting the design for different devices.
The Use of Large-Scale Images and Videos
Large images became especially popular over the last couple of years. Studies have repeatedly confirmed the positive effect of this technique on conversion. Today we can see the same trend for large-sized videos. By their nature, videos are easy to perceive and more attractive than text. A video can be an additional channel of interaction with the users, carry out a training function, and be used as a background element, thereby giving uniqueness to the website.
High-Quality Information Content
The emergence of a variety of templates for developing websites aroused particular interest in landing pages, which is already widely used. At the same time, it has become increasingly difficult to keep the attention of users who scroll to the end of a page. To motivate visitors, you can use not only interesting visual effects but also high-quality content in forms of video presentations of products or services, infographics, articles, thematic and scientific research, etc.
Of course, any trends must fit into the overall concept of your brand (website); therefore, make sure they'll bring you advantages before introducing these changes. To my mind, the best way you can go is to announce online voting to let users decide whether they want the changes, or, at least, proceed to the new website version smoothly, with a test period or something similar.
About Brian:
You're interested in getting a high-quality logo, website design, research, or start a design contest? Then ask Brian for help! He's a design professional with a lot of experience in many related fields, currently working at DesignContest. Brian successfully combines his designer career with blogging; his works are always done on the basis of the in-depth market investigation.