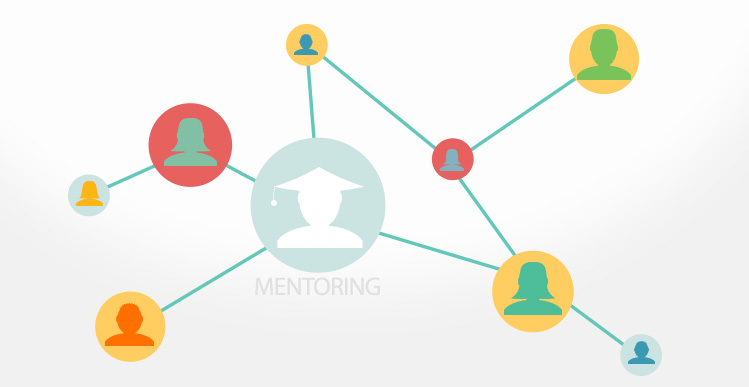 Mentoring, which began as a relationship between an experienced adult and a youth, has become increasingly popular in the professional world. While individuals and companies in many fields can benefit from professional mentoring programs, the tech industry is set up in a unique way that requires mentoring.
Nikola, Paiyak Development's lead developer, started mentoring through codementor.io in March of 2014. It was an educational experience, not only for his happy apprentices, but for Nikola as well. Because of his work on codementor.io, Nikola gained the confidence to open Paiyak Development and begin training his own team of web developers. He continues to mentor to increase his communication skills, apply his knowledge to a variety of situations and problems, and inspire others in the WordPress community to produce quality work.
While the mentor and apprentice benefit from the mentoring relationship, there are also several ways that the development community benefits from the mentoring approach to knowledge sharing.
Mentoring Fills in the Gaps When Traditional Education Falls Short
Traditional education provides many benefits. It teaches critical thinking skills, gives an individual a rounded scope of knowledge and abilities, and prepares individuals for a professional working environment.
Unfortunately, this does not always mean as much to the programming community as it does to someone studying finances or sociology.
Because of how fast the tech field changes, by the end of a four year program, many of the skills and practices an individual learns in their first and second year are outdated. By the time a formal curriculum has been updated to include the latest best practices, the tech industry is generally onto the next hot thing.
Furthermore, while programmers do need to have excellent communication skills and the ability to work well with people in different fields, the work place for most programmers is far from the traditional professional environment. Many programmers work remotely or in alternative offices meant to inspire productivity and creativity more than traditional work settings do. Four years of lectures and computer labs can rarely prepare a developer for their realistic working environment.
Finally, traditional education is not accessible to many potential programmers. One of the great things about the programming field is that it is filled with great diversity. Mentoring allows young prodigies who are not ready for University, older individuals who cannot commit full time to studying, and people located around the globe to become competent coders.
Mentoring Makes a Growing Field Navigable
Daily, new plugins are developed and new tutorials are added to the growing mass of knowledge accessible online. While this is great for novice programmers who want to teach themselves, it can become impossible to navigate.
An experienced developer not only shares their expertise when they act as a mentor, they also help newcomers access appropriate information for the skill level and technique. On the other hand, apprentice programmers can bring new techniques and styles to the attention of seasoned programmers, who might otherwise miss game-changing developments in the field.
Mentoring Strengthens the Development Network
Programming is a difficult skill to showcase in a portfolio. While a resume may speak to your skills and talents, the real proof of your expertise is through your references.
A strong mentoring system sets up a way for programmers to vet each other. It allows programmers to get to know each other, their strengths, weaknesses, and working styles. Ultimately, it creates a system where programmers know who to go to for specific problems and where to throw work when they are overbooked.
While mentoring is a great educational solution for many fields, it is particularly important to the progression of the programming industry.