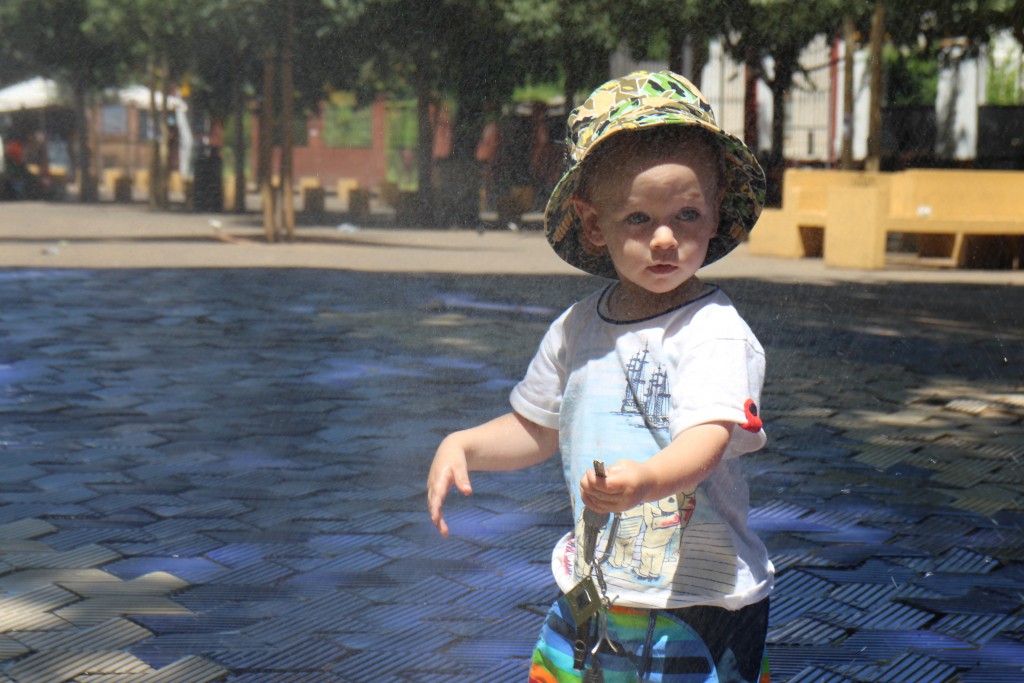 A Family-Friendly WordCamp? That's What I'm Talking About!
Yesterday, Nikola sent me this update about WordCamp Europe 2016, and I was ecstatic.
Last year I attended my first WordCamp with Nikola. Since we both work with WordPress it made sense for both of us to go. The difficult part was deciding what to do with our 17 month old son. He was still breastfeeding regularly and had never spent a night away from us. I was not ready to spend an entire weekend away from him and break the delicate breastfeeding relationship we had. I thought about bringing my parents to Spain with us to act as babysitters while we were in sessions, but it turned out to not be financially feasible for us. So we brought our soft-pack carrier, stroller, and son to WordCamp.
Overall, we felt welcomed with our son. He quickly got covered with stickers, served as a great ice breaker for networking, and it seemed like he was having fun. There were even other babies at the conference- we weren't alone in our crazy parenting balancing act.
But there were difficult parts as well. Being asked by a speaker to leave a session, when our son made a little coo, was embarrassing. We didn't plan child care well enough and there were several times that both Nikola and I wanted to be in a session at the same time. We didn't find out about the private room we could use for changing and breastfeeding until the second day of the conference.
Of course, I didn't blame the organizers for my struggles. Nowhere had it said that WordCamp was a family-friendly event. Bringing a toddler to a conference is borderline crazy and I was grateful that, for the most part, people were accepting of us. I didn't expect special treatment. But while we were there I talked to several other parents who also had children. Mothers that left their infants behind to attend WordCamp. Fathers that would love to bring their kids. The thing I heard most was, "I wish I could have brought my child."
So I thought, why not? Why can't WordCamp be a family-friendly event. Organize some daycare. Send out information on nearby family-friendly attractions. Maybe set up a forum where parents attending with kids can connect before the event. It was possible. But would it be a priority?
With the rise in work-life integration politics, the amount of freelancers and remote workers whose jobs revolve around WordPress and number of people showing up at WordCamp with their kids despite it never being called family-friendly, I thought that there was a chance. Then I read that the organizers recognized the call for a family-friendly event and are responding to it.
I was intrigued.
I was ecstatic.
I wonder exactly how things will play out and I hope that there will be many little ones and everything will run smoothly and successfully.