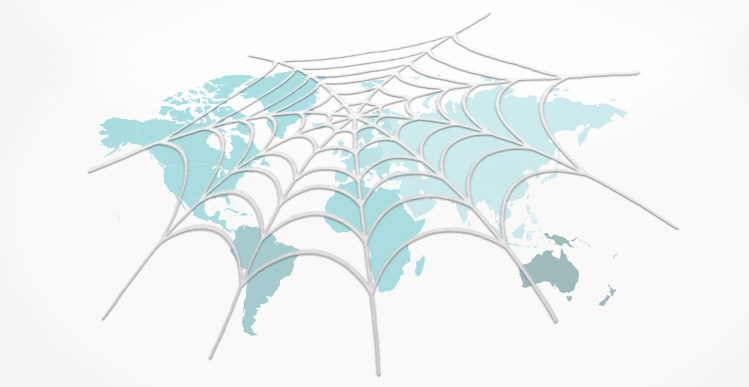 Paiyak's Web is Spun in Bulgaria, the 9th Most Attractive Country for Outsourcing Worldwide
When you engage Paiyak Development to work on your project, you might be wondering where we are located. We proudly hang our hat in Varna, Bulgaria. I'll wait while you look that up. Yes, that's us, hanging out on the Black Sea in Southeastern Europe.
Besides a bit more geographical knowledge, you might be wondering what a company in this location is offering. Well, first of all, Bulgaria has recently been ranked the 9th most attractive country for offshoring and outsourcing, according to a thorough study by AT Kearney. That is 8 spaces higher than Bulgaria was ranked in 2011, and it makes Bulgaria the only European country to break into the top ten.
The AT Kearney ranking is based on 25 different factors broken into 3 categories: financial attractiveness, people skills and availability, and business environment. Bulgaria rocked the charts in financial attractiveness. Although we ranked a little lower in people skills and availability, it should be noted that one of the areas Bulgaria is known for quality work is in the IT sector. During the Soviet era, Bulgaria was the IT hub for the Eastern Bloc, and it continues to have excellent math and science programs that produce high quality developers. So, when you hire a company from Bulgaria, you are likely to get a slightly lower price but highly competitive skills.
The AT Kearney study also noted a trend in American and European companies to pull away from outsourcing, for fear that they are losing core skills that their business relies on. Paiyak Development offers a unique solution to this issue. If you have in-house developers that are not as familiar as our developers are with WordPress, we are happy to offer tutoring throughout the duration of your project. You walk away not only with a great website, but also a more experienced in-house team.